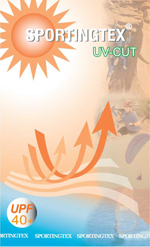 This fabric is using UV-Cut fiber that could isolate UV ray and reduce thermal transmission to provide excellent skin protection and comfortable cool performance.
This high-tech fiber is washable and sustainable. The amount of "Ultraviolet Protection Factor" (UPF) indicates the time length of a garment protects from solar radiation.
Prevent direct sunlight and damage to the skin.
Technically, a garment with UPF 1 that means users will be protected from sunlight for about 10 minutes. If you are wearing a garment with UPF 20 that means you can stay in the sun for 200 minutes (Approx. 3 hours) without any problem. Therefore, for people who have to stay outdoor all day long would need to wear UV-Cut functional clothes with UPF 40 at least.

UV-Cut fabric has 3 ratings, based on the different UPF (as the table below), due to different fabric structures and covering rate will affect the heat insulating ability and UV protection.
OUTWEAR

SPORTSWEAR

POLO SHIRT
HAT
GLOVES

CAMPING EQUIPMENT

MASK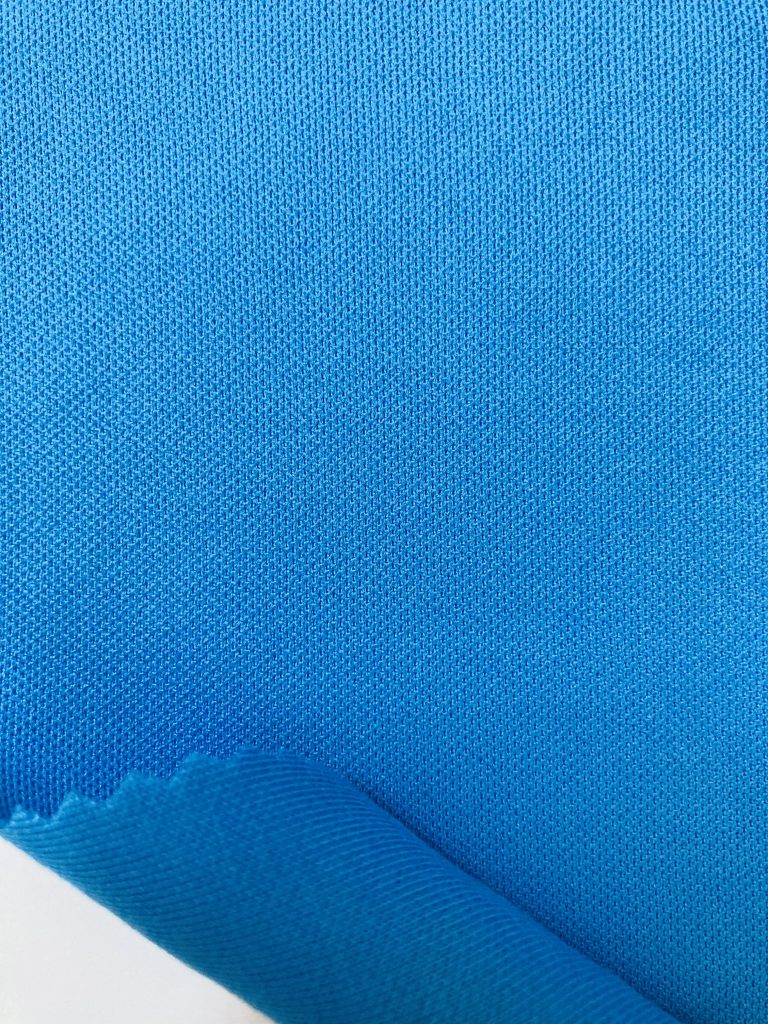 Item No.: SK0052
Technic: Knitted
Fabric Weight: 155 gsm
Fabric Width: 60″±2
Composition: Polyester 65% + Cotton 35%
Feature: Quick Dry + UV-Cut (UPF 40+)
Colors: According to your needs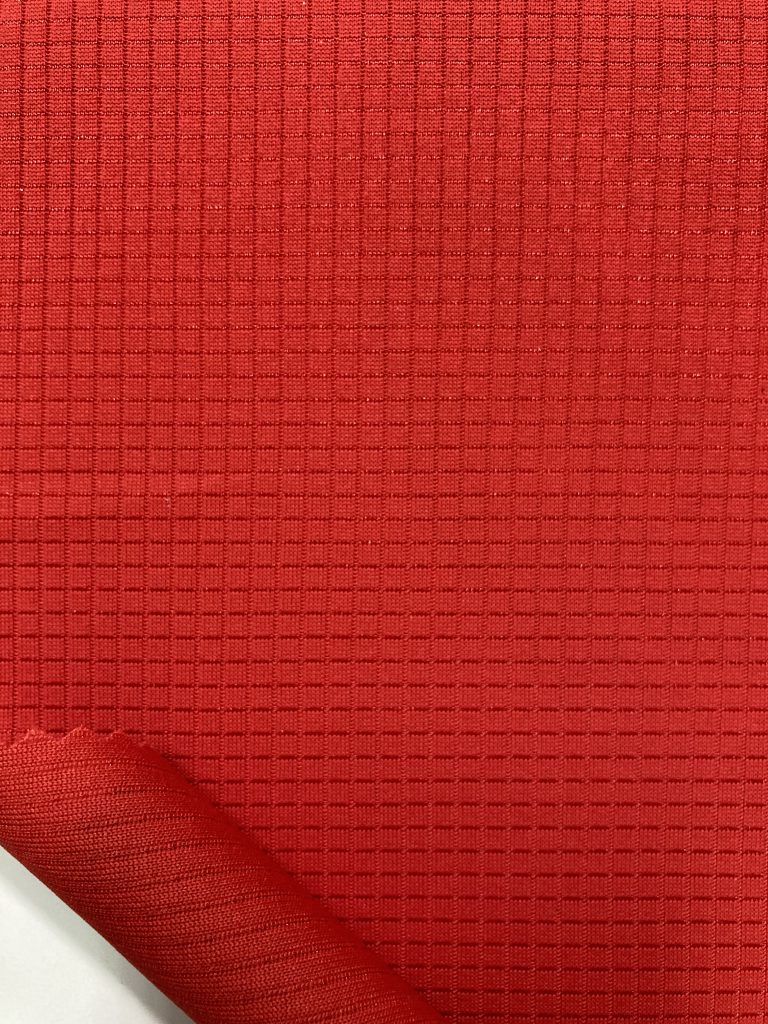 Item No.: SK0228D
Technic: Knitted
Fabric Weight: 140 gsm
Fabric Width: 68″±2
Composition: Polyester 100%
Feature: Quick Dry + UV-Cut (UPF 50+)
Applications: Polo shirt / Sportswear / Petswear / Mask / Accessories
Colors: According to your needs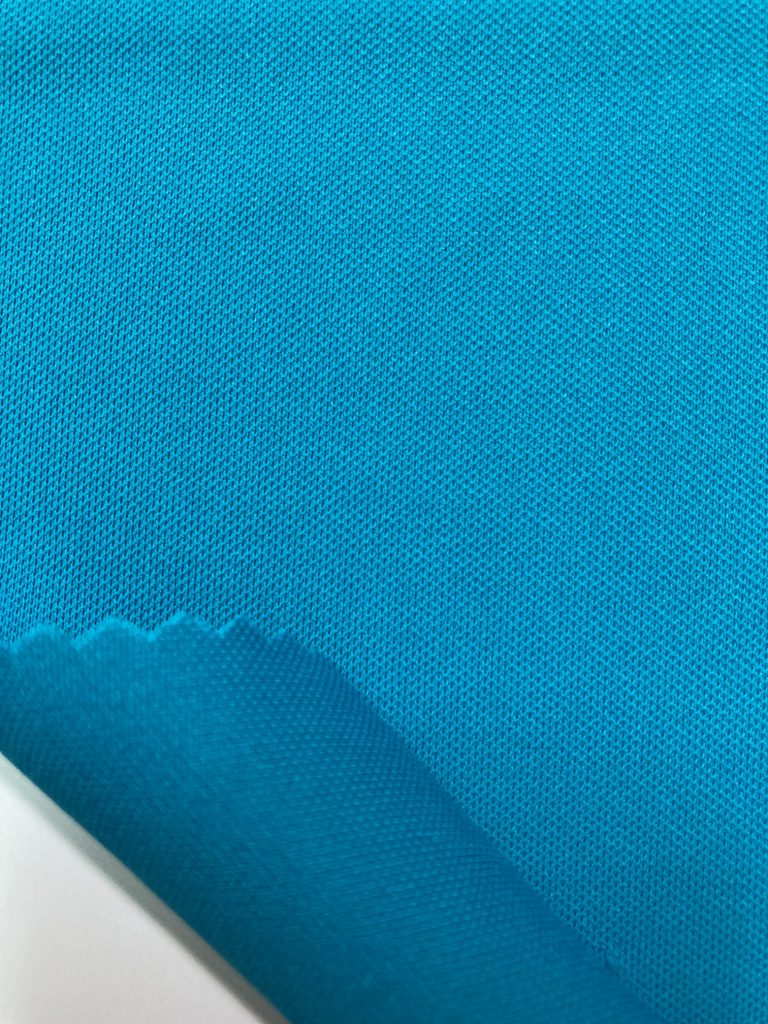 Item No.: SK0372A68
Technic: Knitted
Fabric Weight: 142 gsm
Fabric Width: 68″±2
Composition: Polyester 100%
Feature: Quick Dry + UV-Cut (UPF 50+)
Colors: According to your needs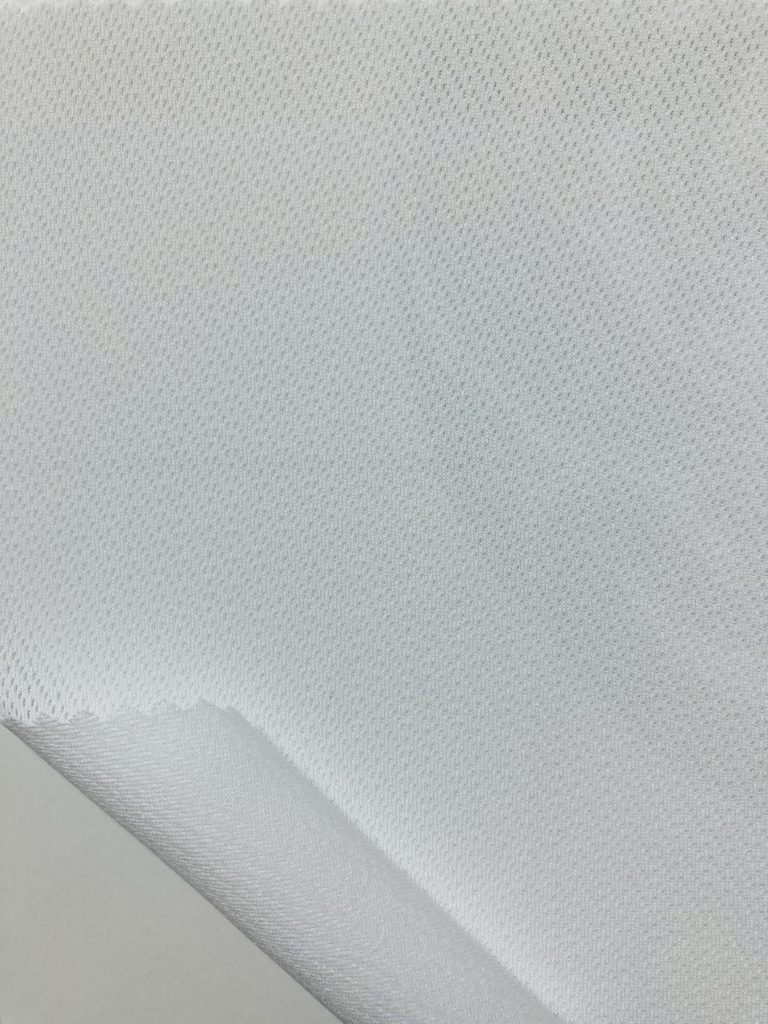 Item No.: SK0543
Technic: Knitted
Fabric Weight: 146 gsm
Fabric Width: 60″±2
Composition: Polyester 100%
Feature: UV-Cut (UPF 50+) + Quick Dry
Applications: Polo shirt / Sportswear / Petswear / Mask / Accessories
Colors: According to your needs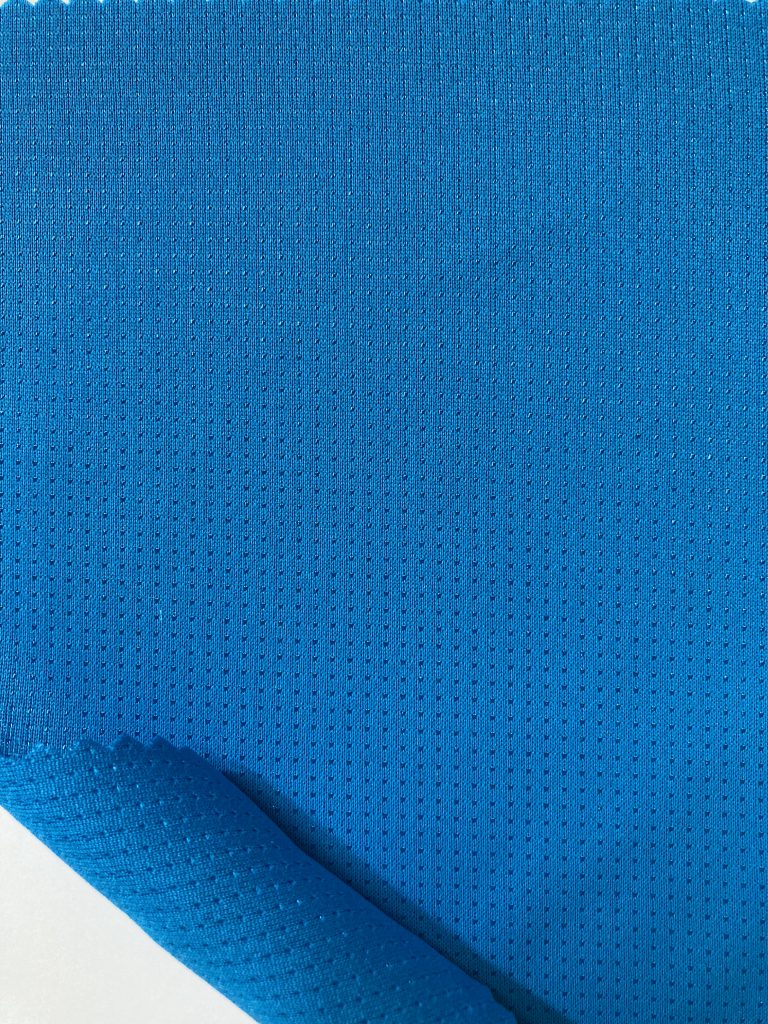 Item No.: SK0594F
Technic: Knitted
Fabric Weight: 133 gsm
Fabric Width: 68″±2
Composition: Polyester 100%
Feature: Quick Dry + UV-Cut (UPF 35+)
Applications: Polo shirt / Sportswear / Petswear / Mask / Accessories
Colors: According to your needs