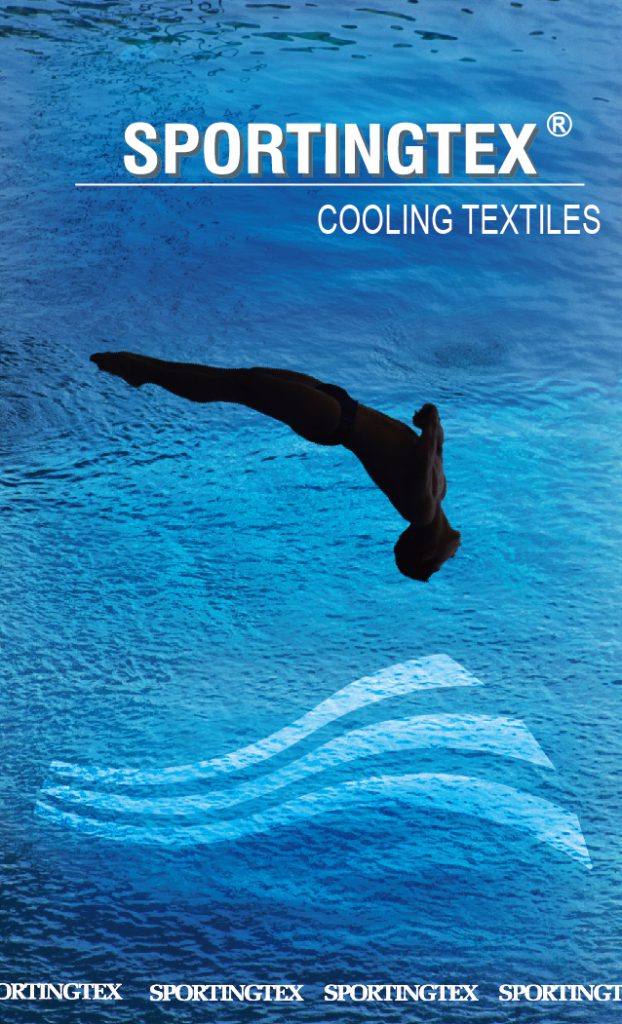 SPORTINGTEX ® Cooling Textile / Cooling fabric  by use the special natural low Temp. mineral and build it inside fiber to slow the speed rising of fabric Temp. when fabric touch heat source (like skin) and release heat swiftly after quit the heat source to keep fabric itself cool.
>>For the maximum comfort and high performance
Cooling Effect
By the cooling technology, in the same condition this fabric makes users feel 1~2℃ lower than the regular fabric such as cotton; technically, if you wear cooling products under long time sunlight exposure, you would feel 2~3℃cooler than you expected.
 UV-Cut
This fabric also has great sun protection effect, greatly improving your overall well-being.
 Energy Saving
Wearing this fabric in the A/C room, the A/C temperature can rising 1~2℃ to save 5~8% electric power.
 Quick Dry
This fabric made up of unique cross section structure fiber, that sweat and moisture will be pulled away from skin very quickly to give users excellent dry touch and cooling vibes.
SPORT WEAR
UNDER WEAR
BEDDING
FURNITURE