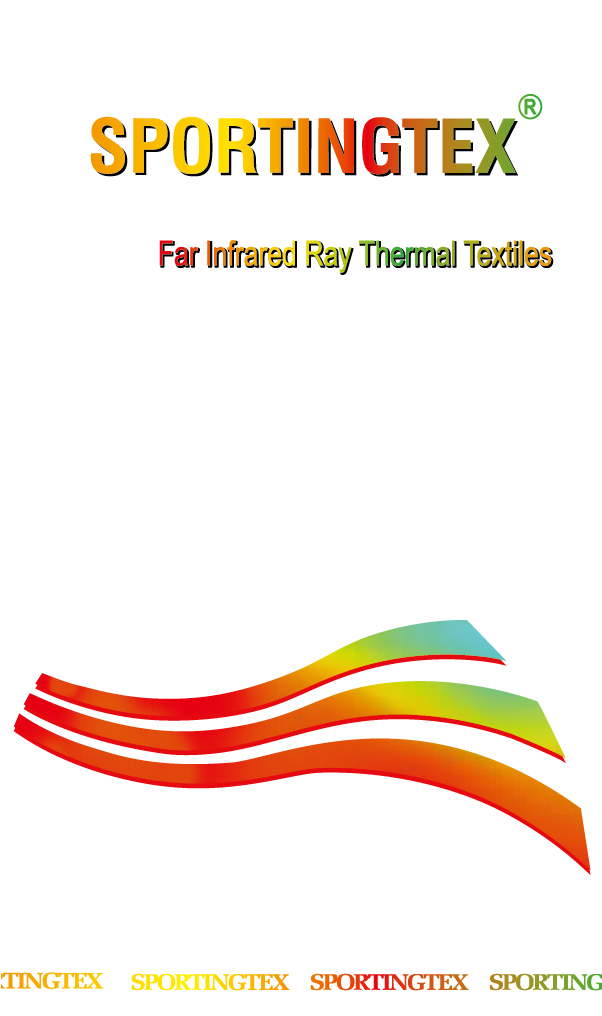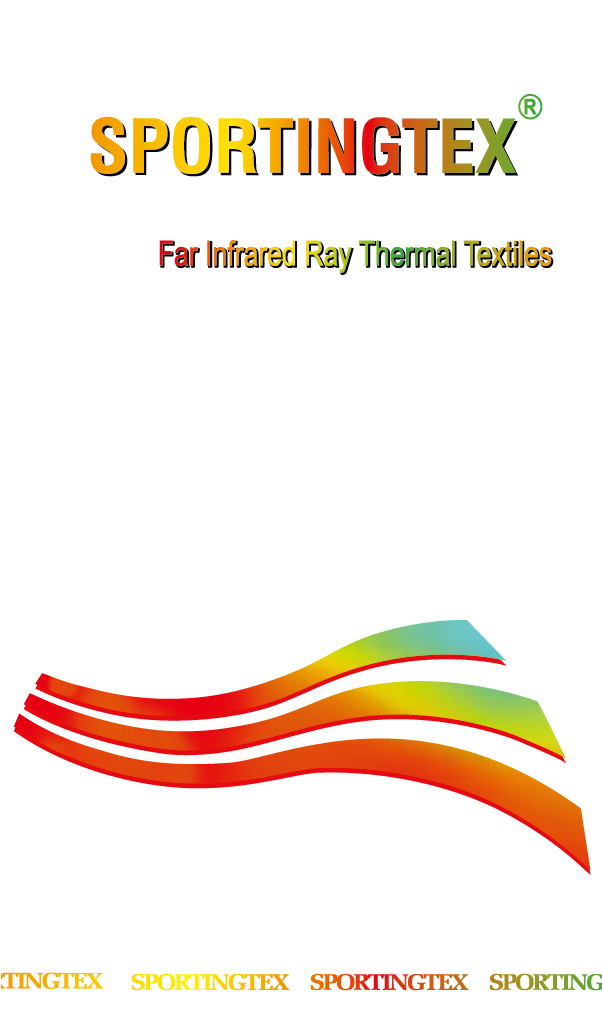 Far infrared ray fiber is called ceramic fiber, because the ceramic/nanoparticle is built inside fiber enable the fabric to absorb energy from sunlight (invisible light) or human body and then release far infrared ray of 8~12μm wavelength which is very similar to the human body release wavelength of 9.36μm, therefore the Far Infrared Ray can penetrate the skin deeply to prompt the water molecule to come into resonating and give heat that will enable blood vessels to bring thermal expansion to prompt the blood circulation and metabolism also vitalize cells.
Enhance blood circulation and increases metabolism as well
Additionally, the Far Infrared Ray can penetrate skin deeply to boost the water molecule coming into resonate and generate heat. It expands capillaries to improve the blood circulation and accelerating metabolism to get rid of the body waste. Moreover, the blood flows smoothly to contribute to each of our cells active well, most importantly, it avoids to reduce diseases by impaired blood circulation.                                  
Keep warm as thermal barrier
Apart from that, water molecules coming into resonating and generate heat under the skin that makes users feeling warm constantly.
SPORT WEAR
PET WEAR
PAJAMAS
UNDERWEAR
BEDDING SHEETS/ PILLOW CASE/MATTRESS
TOWELS
EQUESTRIAN SUPPLIES
MEDICAL / MASK
SHOES ACCESSORIES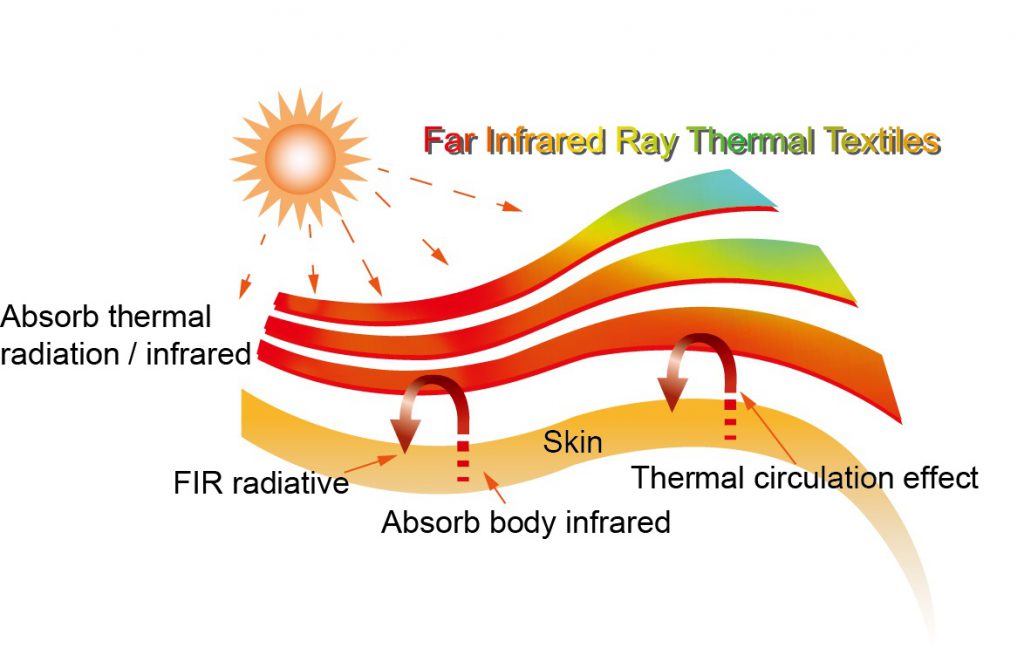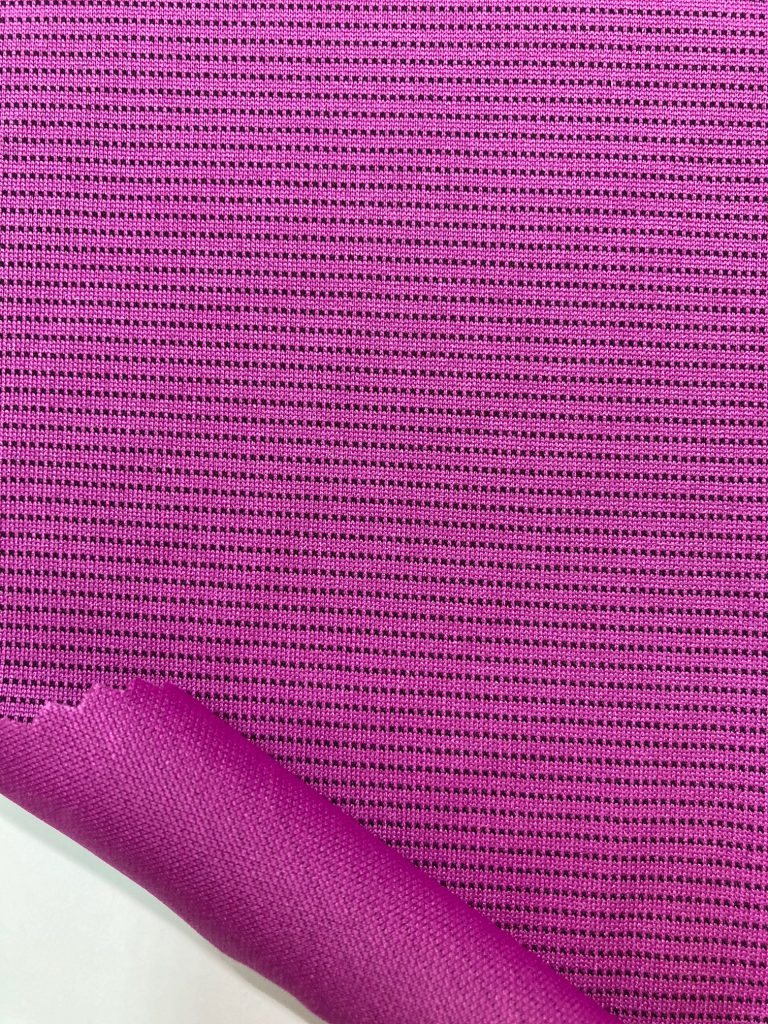 Item No.: SK0204F
Technic: Knitted
Fabric Weight: 139 gsm
Fabric Width: 68″±2
Composition: Polyester 100% 
Feature: Far Infrared Ray (keep warm) + Quick Dry
Applications: Sportswear / Petswear & accessories / Equestrian Supplies / Medical Care
Colors: According to your needs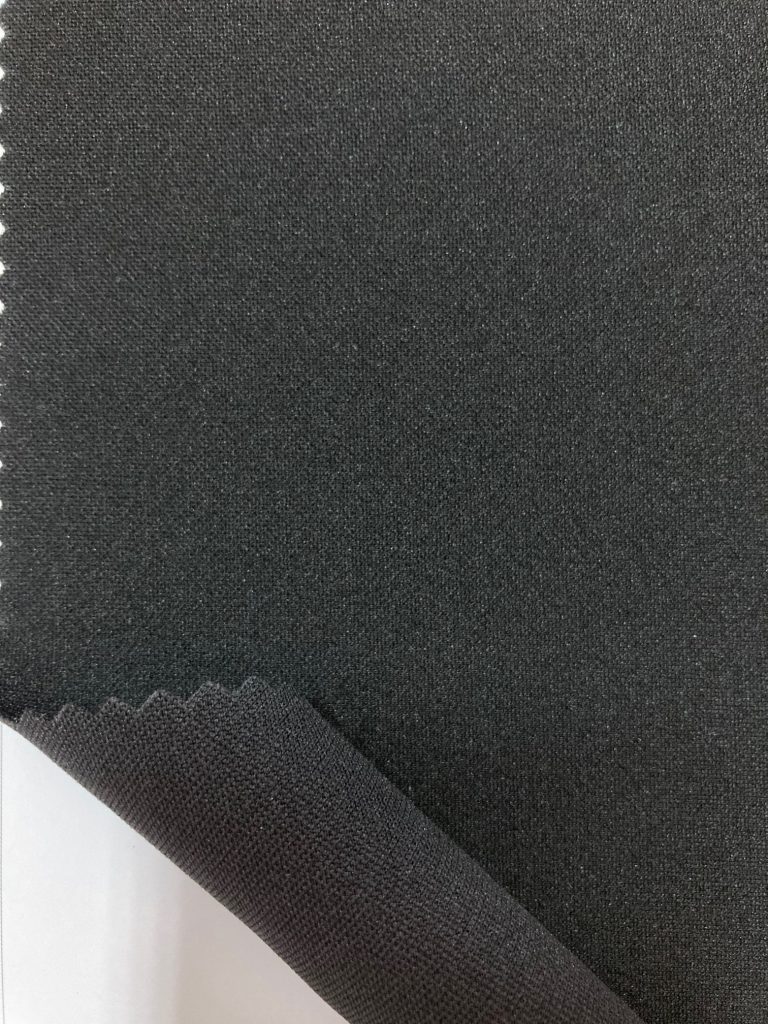 Item No.: SK0605
Technic: Knitted
Fabric Weight: 156 gsm
Fabric Width: 60″±2
Composition: Polyester 100% 
Feature: Far Infrared Ray (keep warm) + Quick Dry
Applications: Sportswear / Petswear & accessories / Equestrian Supplies
Colors: According to your needs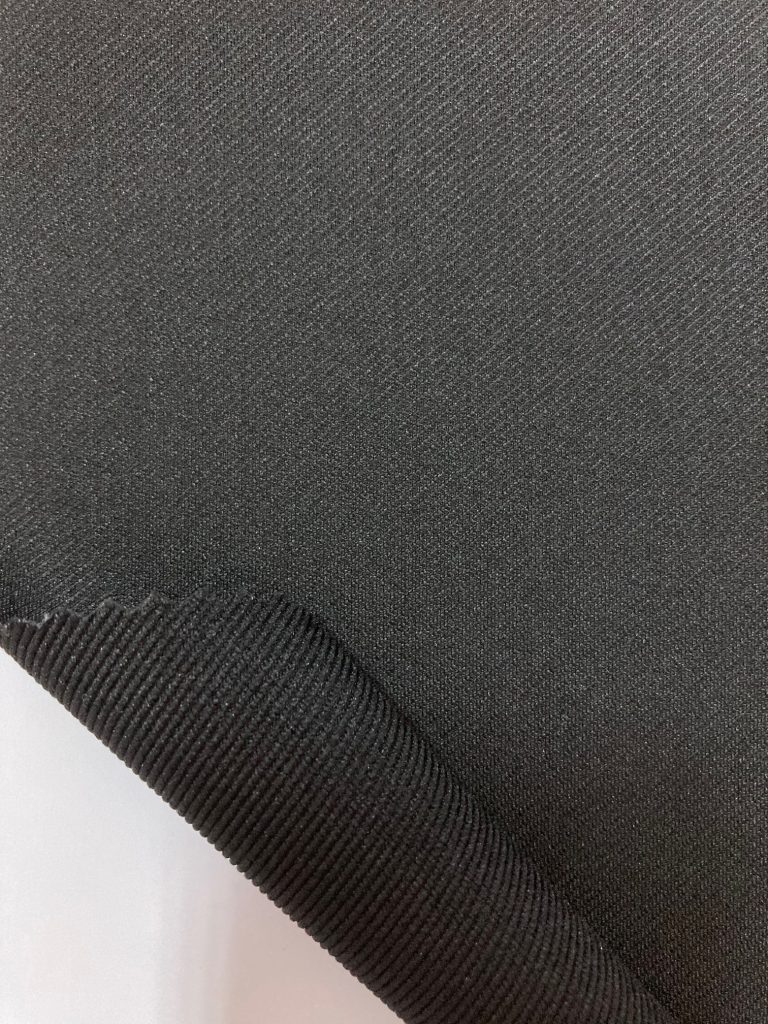 Item No.: SK2010
Technic: Knitted
Fabric Weight: 320 gsm
Fabric Width: 41″±2
Composition: Polyester 92% + Spandex 8% (wicking finish)
Feature: Far Infrared Ray (keep warm) + Quick Dry
Applications: Sportswear / Petswear / Equestrian Supplies
Colors: According to your needs