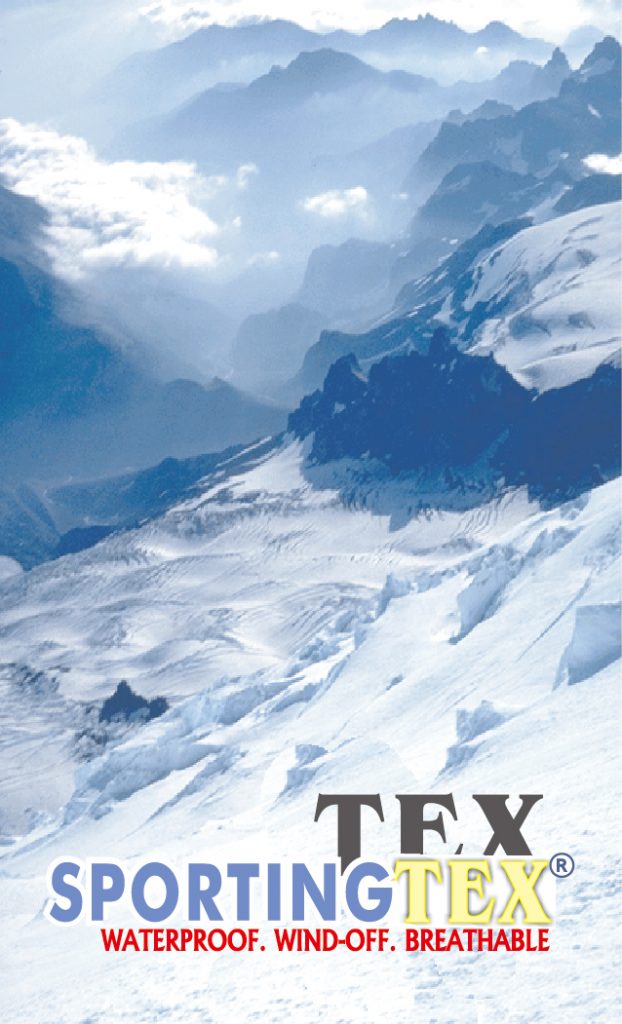 How Does Sportingtex Waterproof Breathable Fabric Work?
The 2 / 3 layers Lamination technology combines TPU or Micro-porous PU membrane with ordinary fabrics (polyester, nylon, etc.), the technical advantage is to provide people with high performance waterproof, windbreak and moisture permeable function, keeping us staying warm, dry, and comfortable.
Waterproof Breathable Fabric Features
TPU membrane Tech:
By water blocked layer – TPU membrane block rainwater and moisture (sweat) out of clothes. Using the hydrophilic property of TPU membrane to absorb sweat and moisture by the different air pressure of clothes' outside and inside to push moisture out of clothes.
Micro-porous PE membrane Tech:
Microporous is made of microporous lamination that has great breathability. Since the water liquid molecule is much bigger than the water vapor molecule, micro-porous PU membrane prevents rainwater get into clothes. While our inner body skin is getting humid and producing vapor, the micro-porous enables water vapor (sweat) to pass the fabric to the outer layer quickly. It is efficient at work or for those who like to challenge outdoor activities.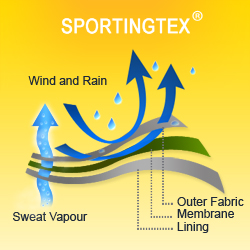 Applications of Waterproof Breathable Fabric
Outerwear
Rain Gear
Camping Equipment
Hunting
Pets wear
Hat accessories